NEWS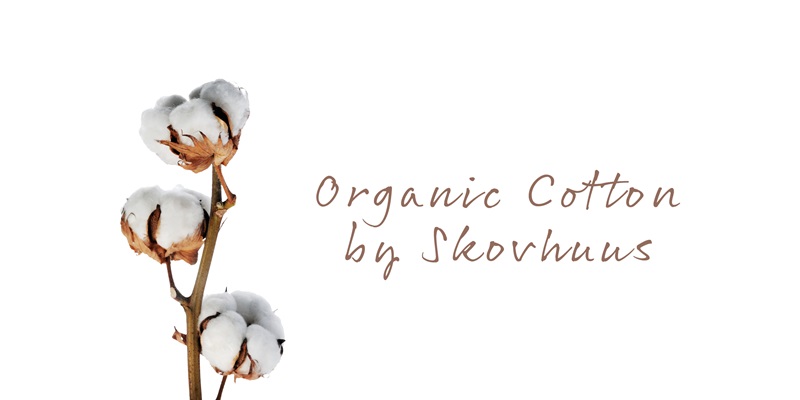 With our Organic Cotton by Skovhuus you will experience the same good quality, where we have taken extra care of the environment with cotton that is organically grown. All our styles, which are knitted in 100% organic cotton are part of our Organic Cotton by Skovhuus collection.
In close collaboration with our supplier and Danish production and design team, we have created styles that we are very proud of - organic and comfortable styles, with durability in focus. The certification ensures that the cotton is classified as organic and grown without the use of pesticides and hazardous chemicals.
A LOVE STORY
Skovhuus knitwear (or Skovhuus strik) is a Danish fashion company, that makes highquality knitwear. We have two annanual collections, consisting of three lines; the main collection, organic cotton by skovhuus and re:loved. The two latter is our more responsibly/sustainable collections. Organic Cotton by Skovhuus is made from 100% organic cotton yearns, that is GOTS certified. Re:loved is out newst collection - here the yearn is made from 100% recycled materials. You can read more about us and sustainability on our About page. On this website you can shop Skovhuus knitwear and get inspired to your new knit outfit. We love knit because of all the opportunities within the design and styling. We love to make colourful patterns and we believe that it is on of our specialties.